Information For New Patients
Welcome to South Wilton Veterinary Group! Here you'll find everything you need to know for your pet's first appointment with our Fairfield County vets.
Your First Visit: What to Expect
During your first appointment, our team will gather a health history and important information about your pet, and welcome you both into the South Wilton Veterinary Group family!
Step 1:  Get Settled
Please arrive about 10 minutes early for your first appointment to fill out a New Patient Form. If you'd like to save a bit of time, you can complete this form online.
Step 2: Get Started
After you and your pet have been introduced to your vet, we'll review your pet's medical history, ask questions about their daily life, and discuss goals for care. Feel free to ask any questions you may have!
Step 3: 'Nose to Tail' Exam
Your pet will have a 'nose to tail' exam including skin, eyes, ears, mouth, nose, joints, and abdomen, and will listen to your pet's heart and lungs.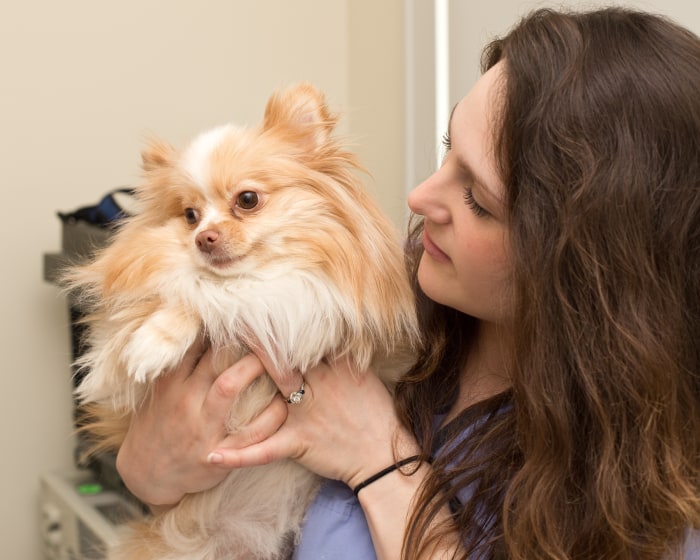 Office FAQs
Pet Owner Resources
Here are some helpful links for your pet's health.
Access Your Pet's Medical Records
New Patient Form
Request a Refill on Prescriptions & Products
Get Financing with CareCredit