Exotic Pet Care in South Wilton

Our Fairfield County vets know that pets come in all shapes and sizes. In addition to cats and dogs, we also treat exotic animals like birds, rabbits, ferrets, guinea pigs, sugar gliders, chinchillas, lizards, and snakes.
Special Care for Your Special Pet
Exotic vet care for reptiles, birds, and small mammals (such as rabbits, ferrets, chinchillas, hedgehogs, guinea pigs, mice, hamsters, and rats) is often overlooked because owners are unaware of the medical care these small animals need.
Our staff is well-versed in the physiology and unique care requirements for a wide range of exotic pets.
The health of your pet is very important to us, and we make it our mission to provide the exceptional veterinary care each and every one of our patients deserves, no matter their size or type.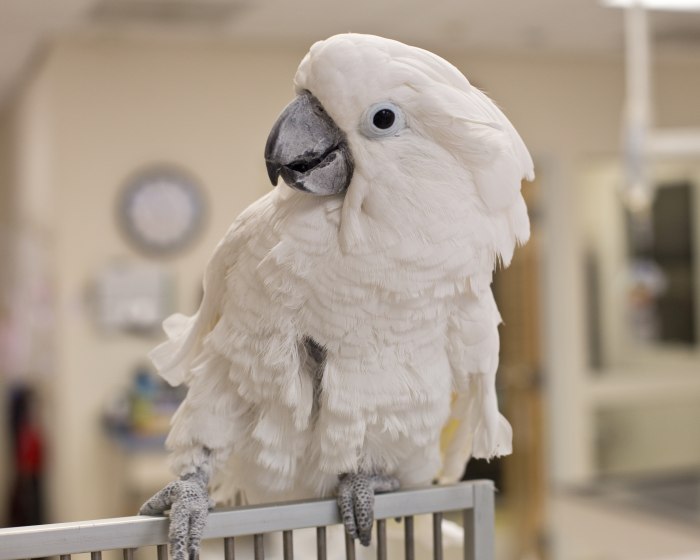 Exotics We Treat
Birds
African Greys, cockatiels, parrots, and others
Small Mammals
Rabbits, sugar gliders, rats, guinea pigs, hamsters, ferrets, and others
Reptiles
Non-venomous snakes, bearded dragons, chameleons, and others
What type of veterinary care do exotics need?
Just like dogs and cats, exotic pets require regular physical exams to ensure any developing health issues are detected early. We will keep track of our pet's baseline vital statistics, and identify any changes that might indicate a health issue.
During your pet's initial wellness consultation, the vet will complete a physical examination and discuss your pet's housing and nutrition needs with you. We will also review symptoms of common illnesses, and recommend a preventive healthcare program based on your pet's unique needs.
If your exotic pet becomes ill, South Wilton Veterinary Group is equipped with full diagnostic capabilities, including radiography, bloodwork and urinalysis, anesthesia and surgery.