Veterinarian Dr. Stacy Robertson has 28 years of experience in the veterinary field, working every position from vet assistant to technician, file clerk and receptionist.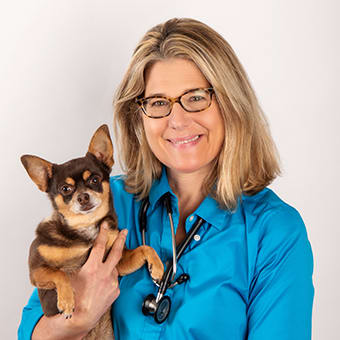 Dr. Stacy Robertson
About Stacy Robertson
Dr. Robertson has been in the field for 30 years, working in every job from vet assistant to technician to file clerk to receptionist.
She graduated with her DVM from the University of Georgia and moved on to complete an internship in canine and feline medicine and surgery at Animal Medical Center. Dr. Robertson joined South Wilton shortly after it was established in 1997.
Outside of work, Dr. Robertson enjoys cooking, skiing, traveling, and spending time with her children and her faithful companion, Jack.