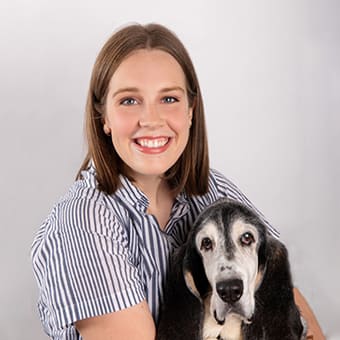 Dr. Stephanie Williamson
About Stephanie Williamson
Dr. Williamson's love of animals began with the guinea pigs that lived in her mom's kindergarten classroom. Growing up, she took every opportunity to interact with and learn about animals.
Her first job in an animal hospital was as a kennel worker in high school. Born and raised in Connecticut, Dr. Williamson studied Animal Science at UConn. She then moved to Scotland to attend veterinary school at the University of Glasgow.
In school and through practice, Dr. Williamson has developed a special interest in small and exotic animals. Dr. Williamson knows that learning is a lifelong process and enjoys reading about the latest innovations in veterinary medicine.
Dr. Williamson spends her time outside of work cooking, visiting museums, and trying new coffee shops. A fan of the weird and wonderful, she kept stick insects as pets in vet school. Her only pet now is her adored senior basset hound, Rosie.